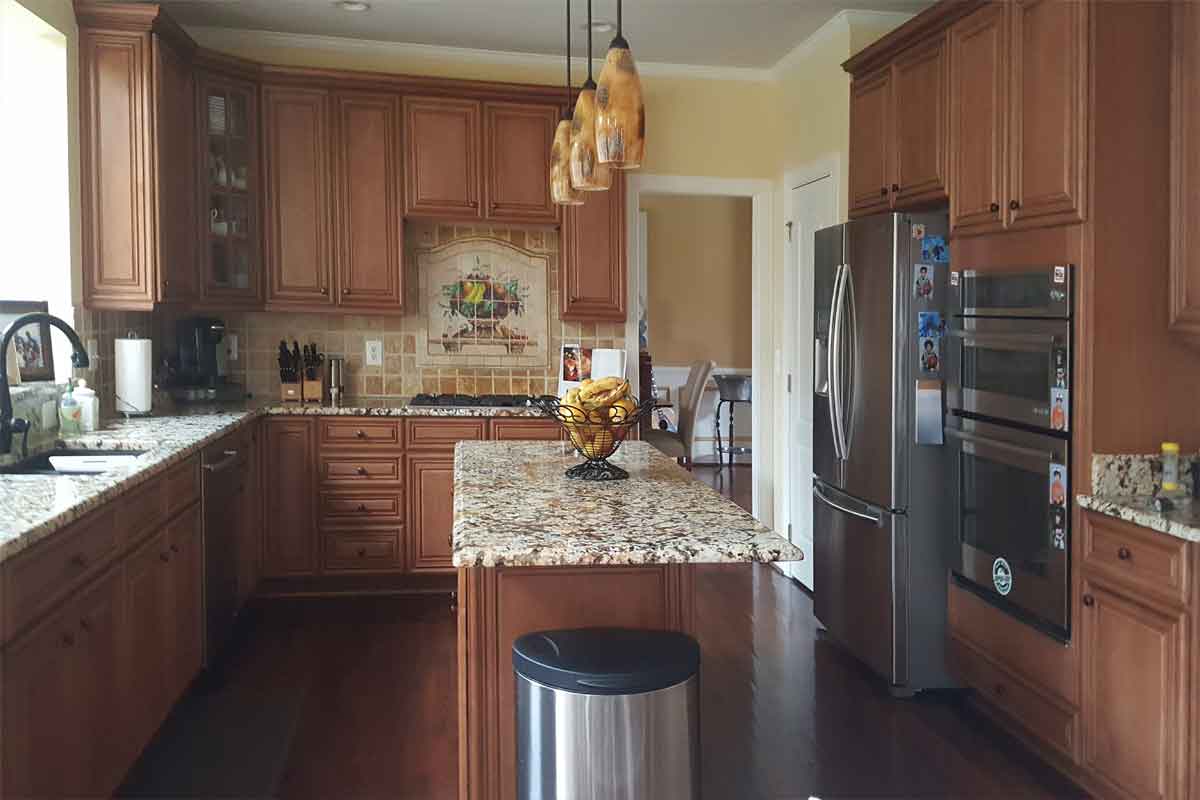 Refinish This Kitchen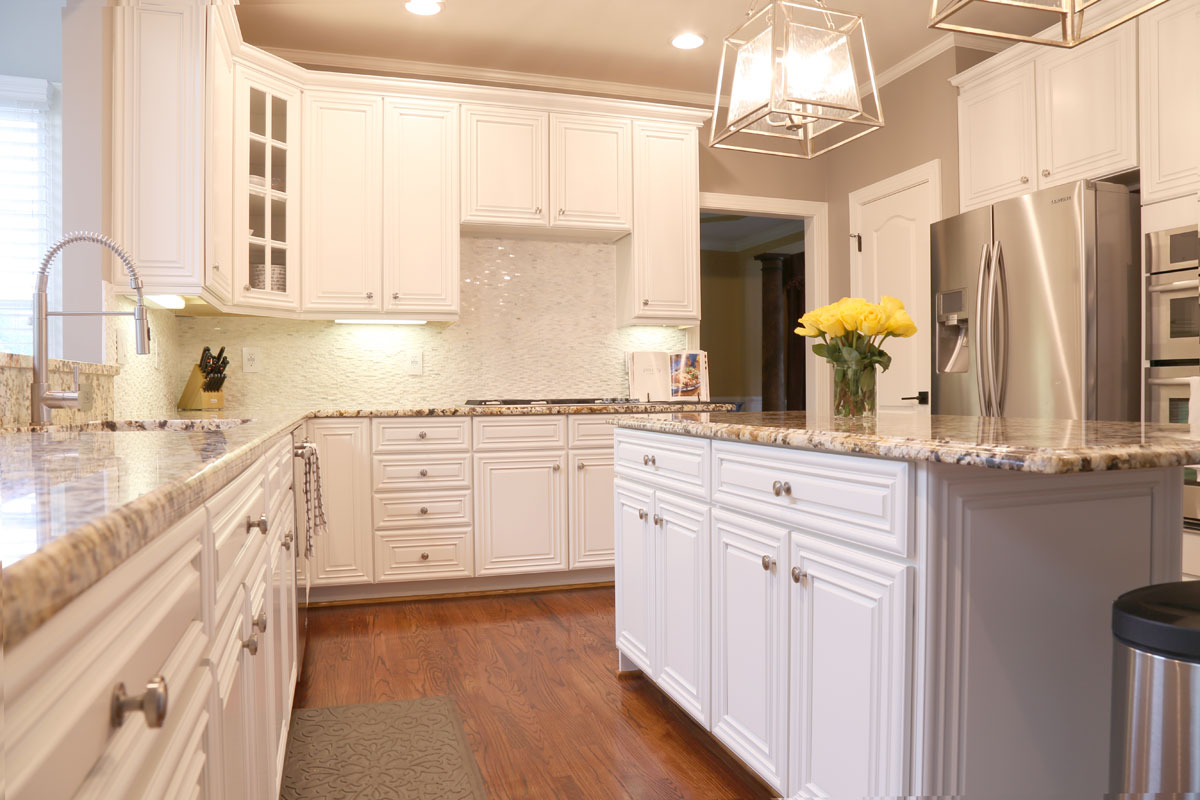 Back
- When your cabinets are in good shape structurally
- You like the existing door style but tired of the color
- The existing finish is failing, compromising the integrity
of the cabinet structure
- You want a new cabinet color to compliment your new
counter, backsplash, etc
- If you wish to lighten up a dark kitchen
- You are environmentally conscientious and want to
conserve resources
When to Refinish?
- The cabinet doors and drawer fronts will be removed
and refinished in our shop. This usually takes 3-4
business days.
- After the doors are ready to be installed, we will schedule
a date to refinish the cabinets on location, using the same
procedures as we used for the doors. Refinishing the
cabinets on location takes one full day.
Refinishing Schedule
- All surfaces will receive a meticulous chemical cleaning
and degreasing followed by both machine and hand
sanding.
- Depending on the wood species the cabinets are made of,
layers of bonding primers will be applied.
- After the primer coats have been sanded to the required
smoothness, 2 coats of catalyzed lacquer top coats will be
sprayed in the requested color.
Re-painting Procedure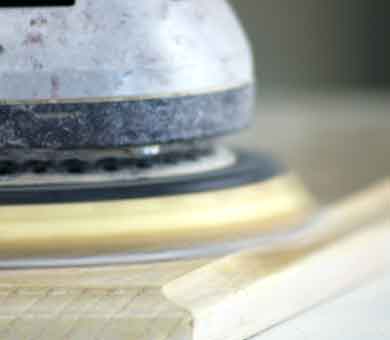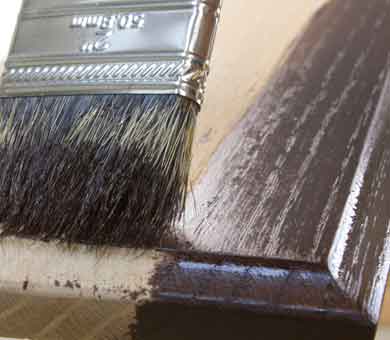 All wood surfaces must be stripped to the bare wood
before a new stain can be applied. Stripping doors and
drawer fronts is so time consuming that it is usually less
expensive to replace the doors with new, wooden doors
and stain those instead of stripping the existing ones.
The cabinet face frames can be stripped relatively easily.
Re-Staining Procedure
Refinishing Gallery
Get a Quote