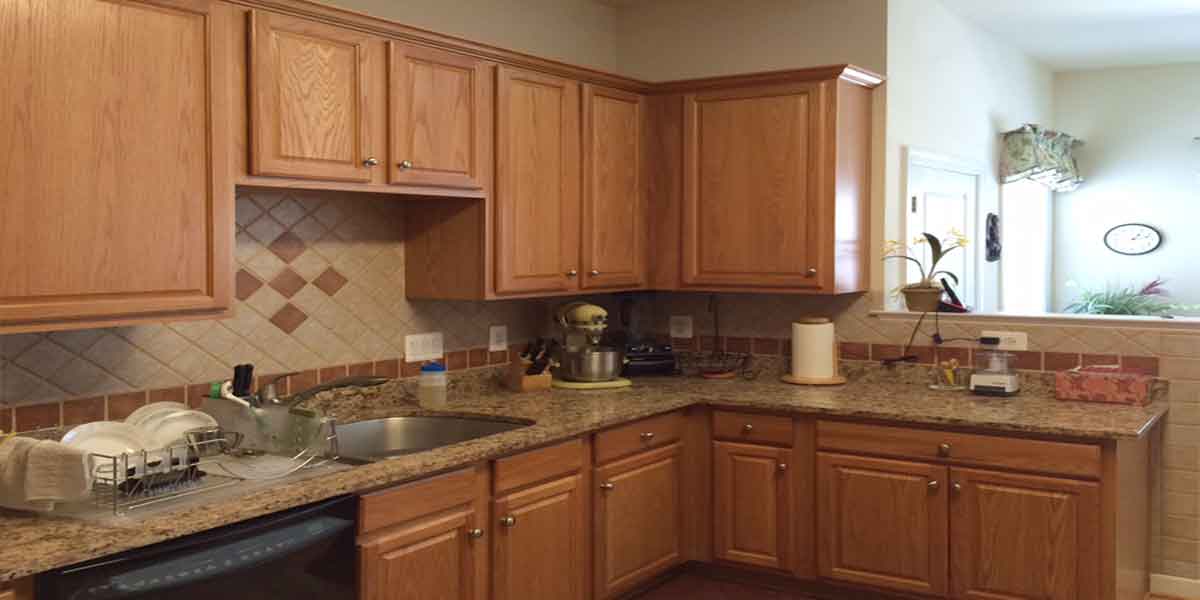 Reface This Kitchen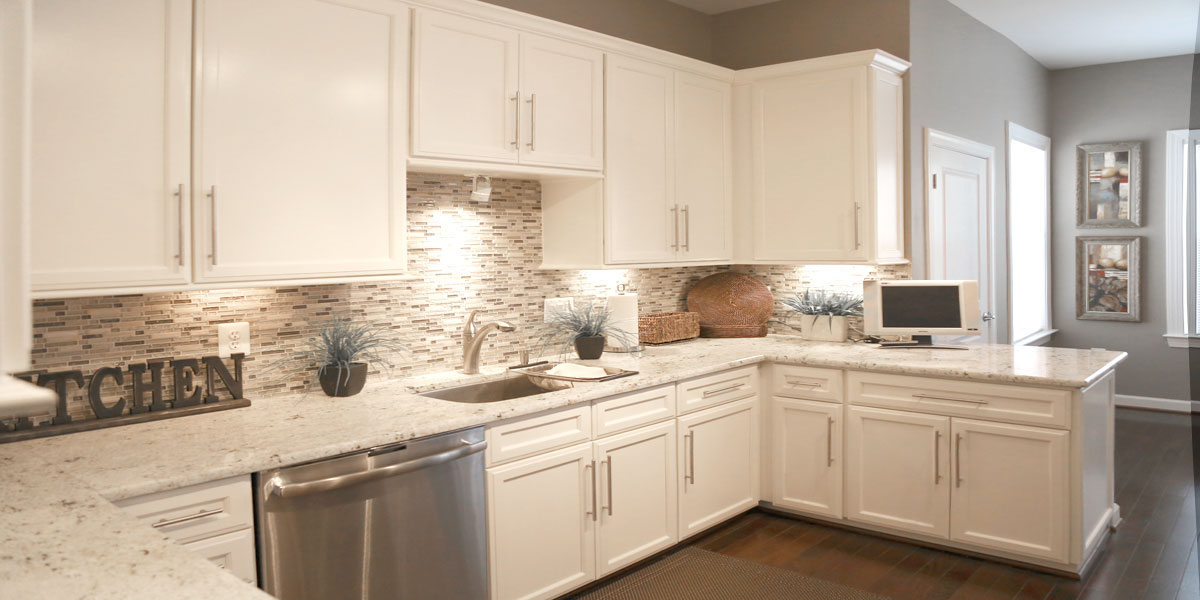 Back
- When the doors are cracked or damaged but the cabinet
boxes are structurally sound
- You are tired of an outdated door style
- You want to upgrade to full overlay
- Saving on overall renovation costs to use the savings on
other items like countertop, etc
- You are environmentally conscientious and
want to conserve resources
When to Reface?
- After measuring your cabinets, your new doors will be
ordered.
- Your new doors will be ready to be installed in 2 weeks
when we'll set an install date that works with your
schedule.
- Refinishing the cabinets on location and installing
your new doors usually takes one full day.
Refacing Schedule
The cabinet boxes will be refinished using the same
procedures and finishes as the ones that were used
for your new doors in the factory.
Your new doors and drawer fronts will be installed the
same day.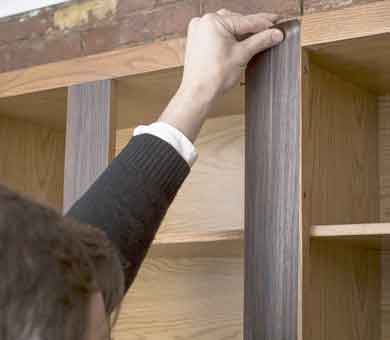 Refacing Procedure
Refacing Gallery
Refacing with ProRefinish
vs other companies
- Wooden doors, no composite/veneer
- Sprayed cabinet boxes, no veneer
- Soft close hinges are standard
- Unlimited color choices
- Unlimited door styles
- Optional full overlay conversion
- Quick turn around

No veneer on solid wood surfaces!
We spray the cabinet boxes.
More Options
- Installing moldings and other embellishments
- Solid maple drawer boxes with soft close slides
- Installing matching end panels
- Modifying or replacing cabinet boxes
- Custom built cabinets, islands
- Pull out shelves, adding drawers
Get a Quote