Union St, Old Town, Alexandria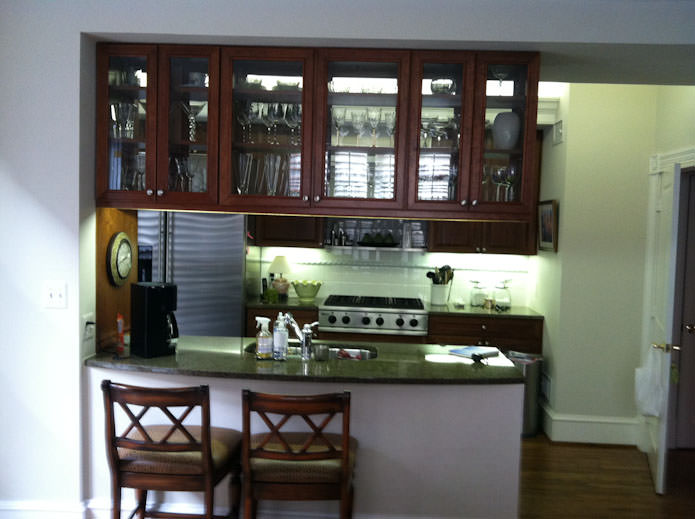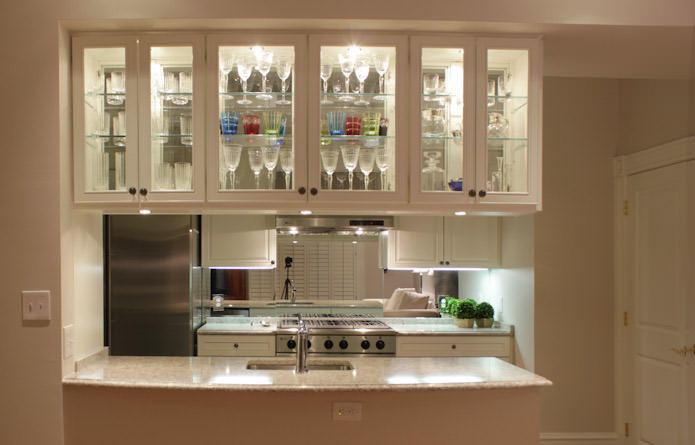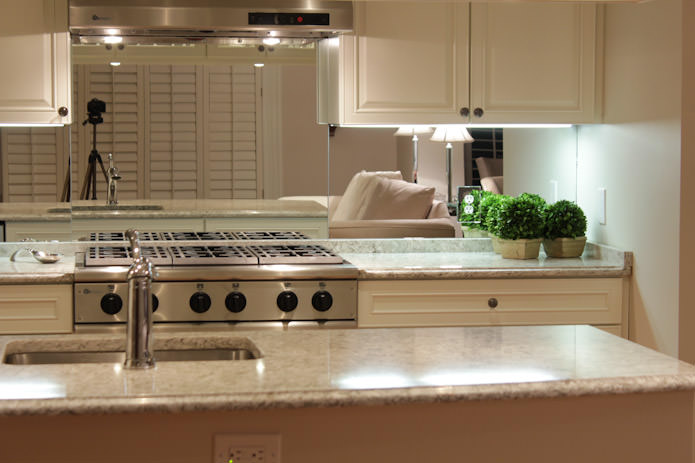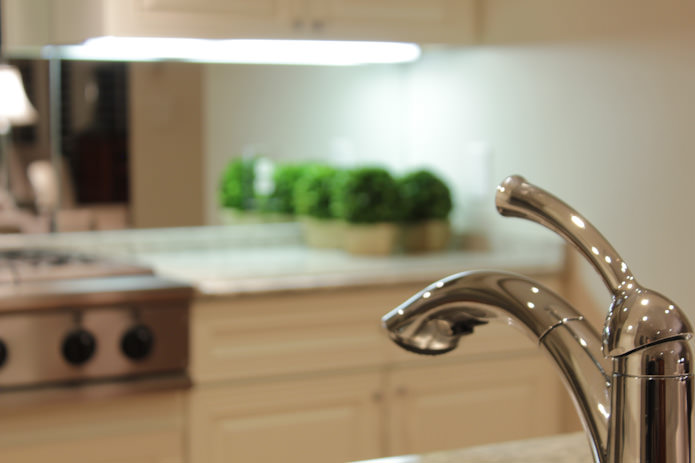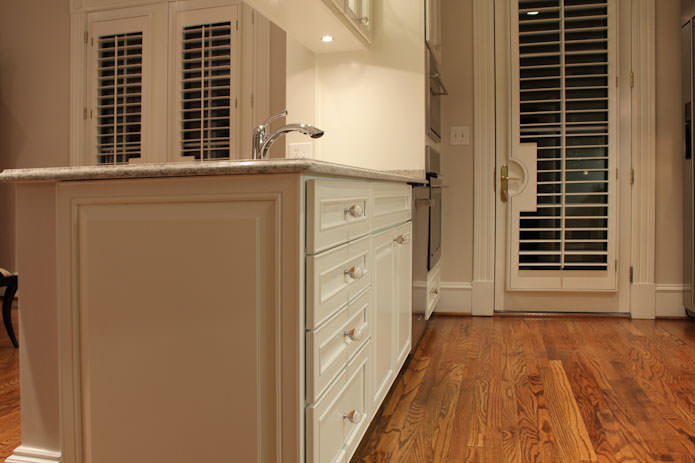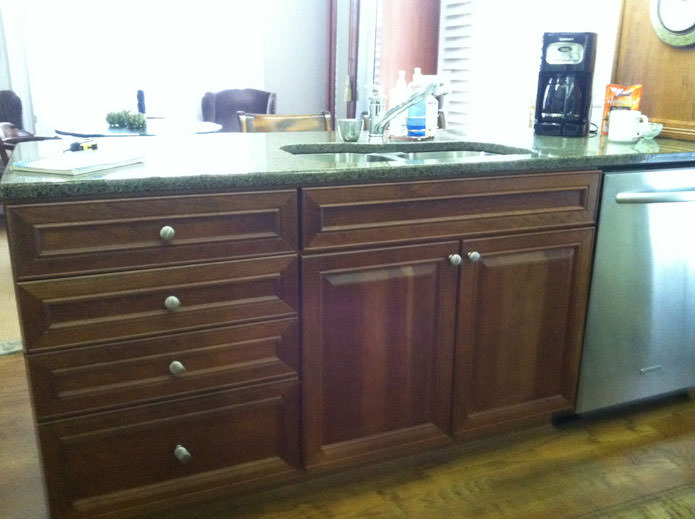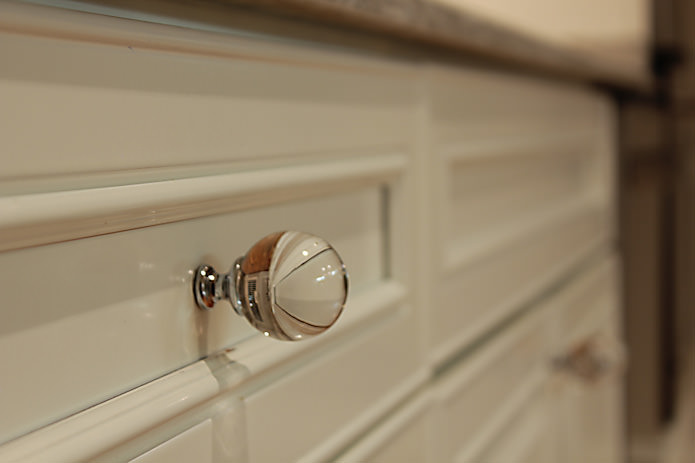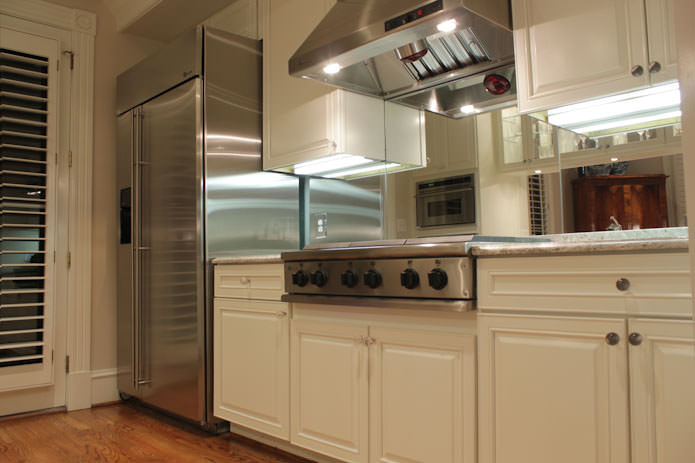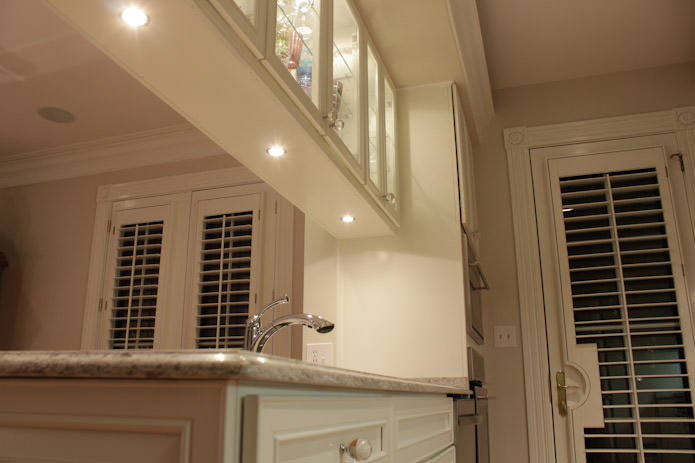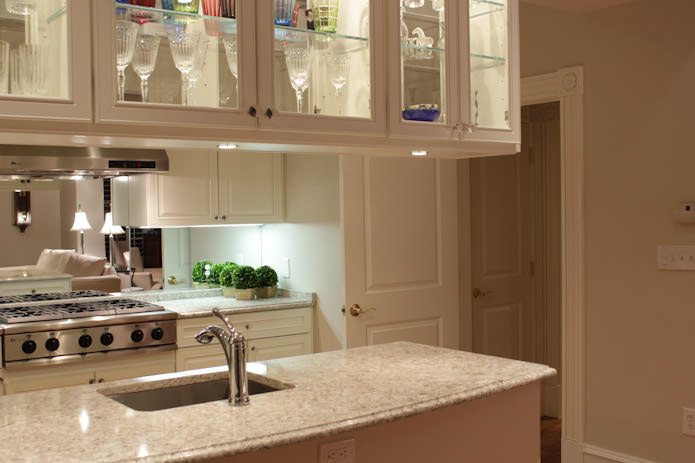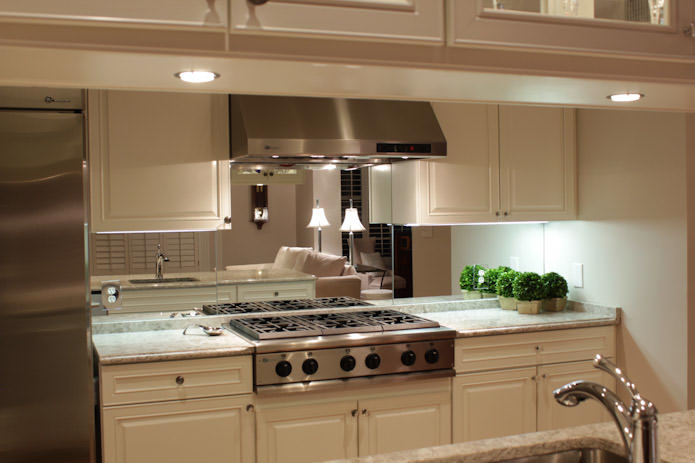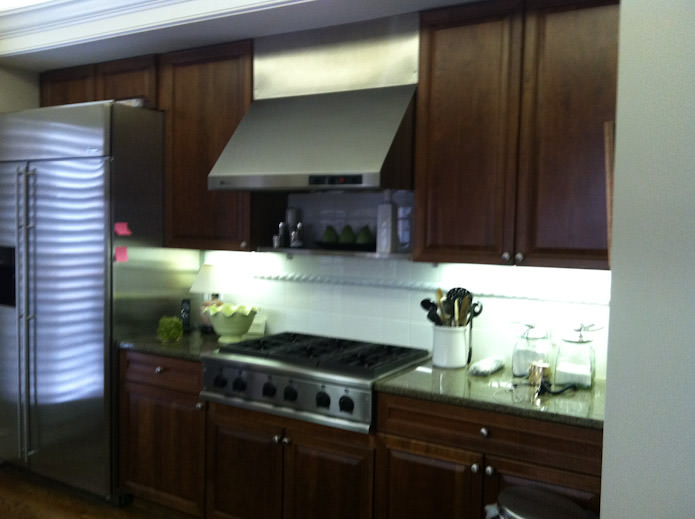 Location:
Old Town Alexandria, VA
About
Cherry
Cabinets
Painted
Off White
Very dark stained cherry cabinets were refinished in an off white color to match the trim in the rest of the house. Glass shelves were installed in the hanging cabinets with glass doors to allow light shine through from the newly installed cabinet lights. Cabinet under lights were also installed with a unique mirror backsplash and a beautiful marble like granite counter top.