Alana, Historic Fredericksburg, VA
Description: Old, out of style, oak cabinets refaced with maple, shaker doors, two tone finish, bead board installed on end panels. New crown molding installed as well.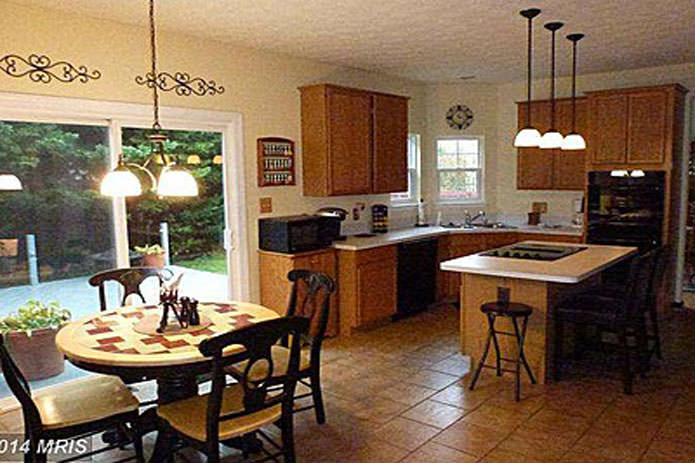 Description: The original, oak cabinets.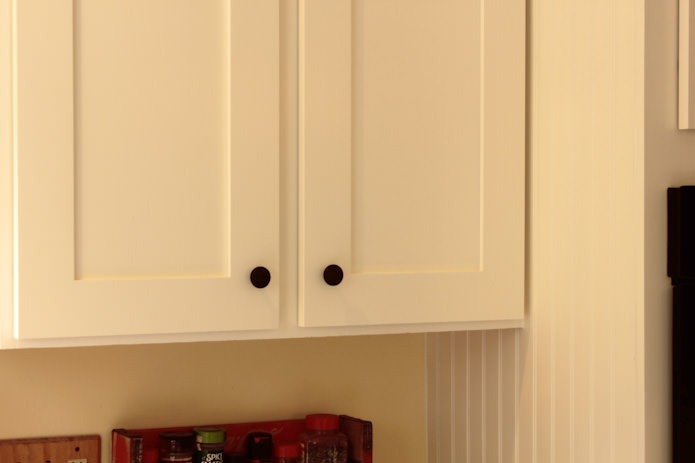 Description: Bead board installed on all side panels.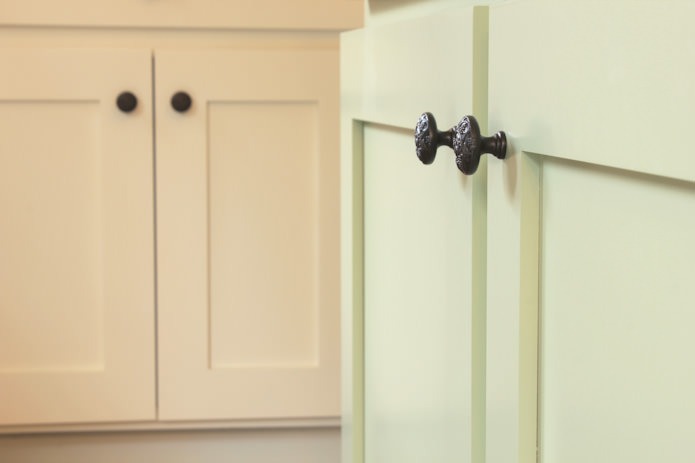 Description: Two tone finish.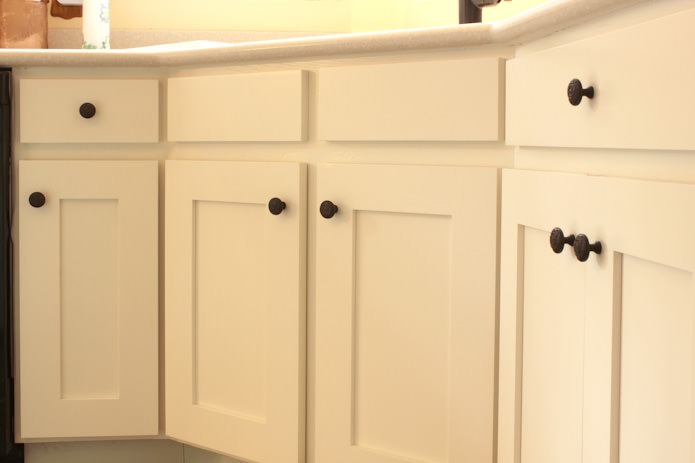 Description: Clean lines of shaker doors with simple knobs.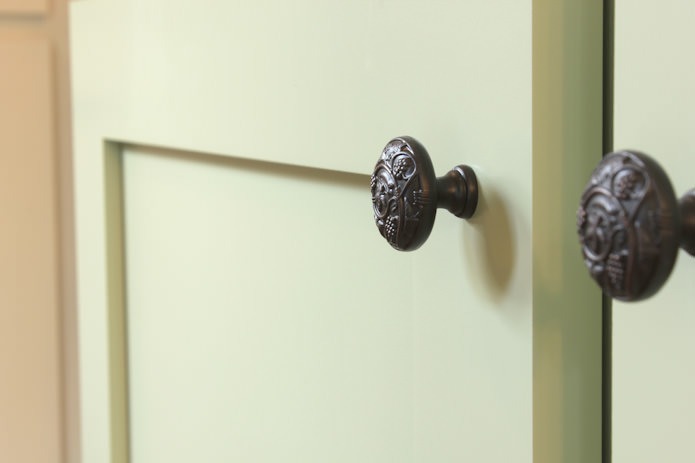 Description: Knob close up.
Location:
Fredericksburg, VA
About
Oak
Cabinet
Refacing
Builder grade oak cabinets refaced with new, solid wood shaker doors and drawer fronts with a two color painted finish. The light cabinet colors brighten up this cozy kitchen. New crown molding and bead board installed on the end panels for a custom look. Soft close hinges and new pulls add the final touches of this complete transformation.